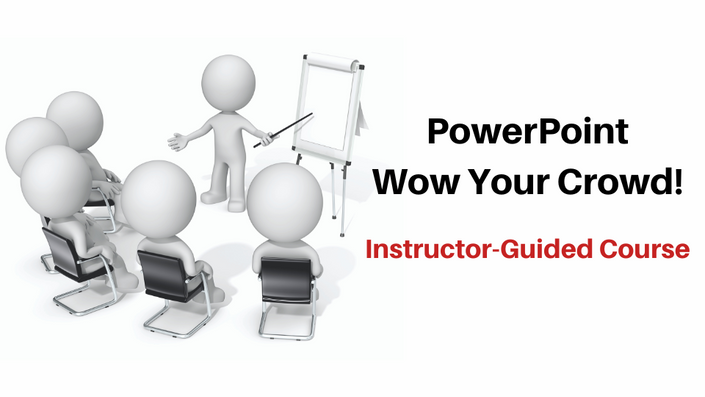 PowerPoint: Wow Your Crowd! (IL22.09.12)
Dynamic Presentations Made Simple With This 10 Module Step-By-Step Online Live Instructor-led Program
Enroll in Course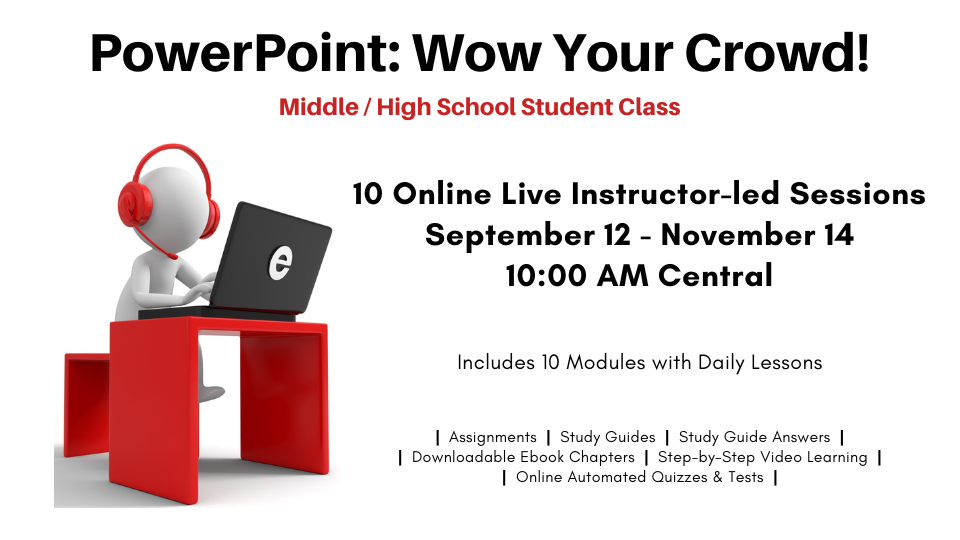 Dynamic Presentations Made Simple
With This 10 Module
Step-By-Step Online Live Instructor-led Program
Would you like your student to be able to create more dynamic PowerPoint presentations?

Would you like them to be better prepared for special projects...now and in the future?
And, how about them being better prepared for creating real-world business presentations?
If you answered yes, then, this is the class you're looking for!
This is the perfect online instructor-led course that teaches PowerPoint from start to finish. Students attend live online weekly sessions with the instructor. Between live sessions, students complete daily assignments. Daily assignments include a variety of activities such as instructor-created lesson-specific videos, in-the-software tasks, answering study guide questions, and more.

Indenpendent Learning
No parent teaching is required!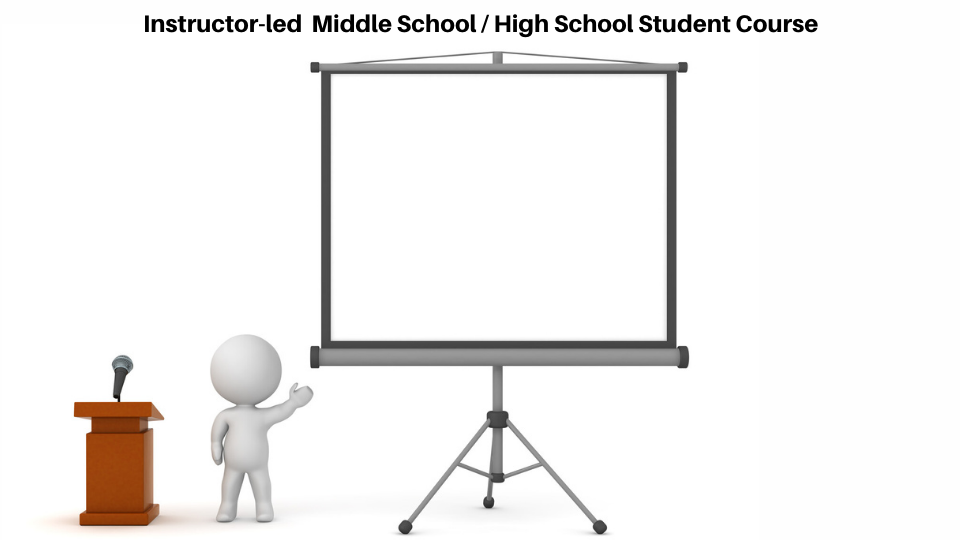 This course includes easy-to-follow step-by-step instructions while also having a way to interact with the instructor and fellow students on a weekly basis.

Class Includes:

10 online live instructor-led class sessions
10 modules that include 5 daily lessons each
Easy to follow video lessons
Ability to ask questions about course lessons and interact with the instructor and fellow students in a weekly online live instructor-led session
Printable assignment pages
Printable study guides
Downloadable as well as printable module eBooks (By the end of the course, students have a full PowerPoint course manual as an easy reference guide)
Printable study guide answer pages
Online automatically graded quizzes and tests
What Dates Are The Online Live Instructor-led Sessions?
Live sessions for this course are as follows.
Monday, September 12 at 10:00 AM Central
Monday, September 19 at 10:00 AM Central
Monday, September 26 at 10:00 AM Central

Monday, October 3 at 10:00 AM Central

Monday, October 10 at 10:00 AM Central

Monday, October 17 at 10:00 AM Central

Monday, October 24 at 10:00 AM Central

Monday, October 31 at 10:00 AM Central

Monday, November 7 at 10:00 AM Central

Monday, November 14 at 10:00 AM Central
Access To The Online Live Instructor-led Module Sessions

Students will access the class through the link within the Toolbox for each class module.
How Is Course Content Delivered?

Each week, the students will have:
Online Live Instructor-led Class
Assignment/Homework Guide
Study Guide
Study Guide Answers
Module eBook Chapter
Videos Over Module Content
Module Activities
Using their assignment page, students will complete each week's daily assignments. Five assignments for each of the 10 modules. Students simply follow each module's assignment page and they will be walked through each module's activities.
Once enrolled, students will have immediate access to the Welcome & Getting Started section. Then, the day before class starts, students will gain access to their first module.
Until class begins, please have students review the Welcome & Getting Started section. They'll want to watch each of the videos, so they'll know how to get the most out of their program.
In this module, students will learn:
How to access and download assignments, study guides, study guide answers, module eBook chapters, and activities.
How to get access to the online live instructor-led classes.
The link to these classes can be found in each module's Toolbox.
And More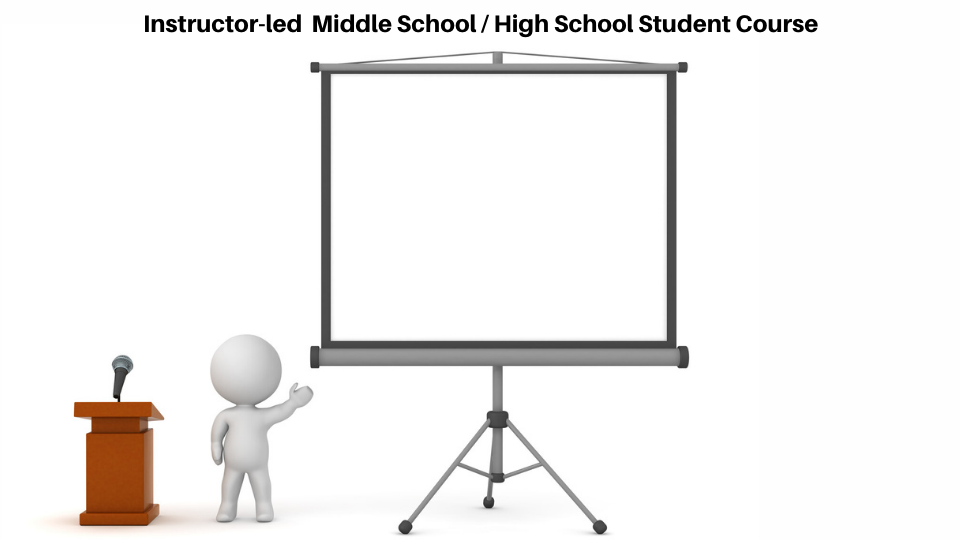 How Many Weeks Does The Course Run?

The live instructor-led sessions run for 10 weeks. However, students have 18 months of access to the recorded components of the course and can complete the independent work at their pace. They can also revisit the course as often as they like during the 18 months for a refresher.
The course is designed to be a simple and easy-to-use middle school / high school level class requiring little to no parent participation.
What Version Of Microsoft Office Will Be Used?

This class is specifically for PCs using Microsoft Windows. The instructor will be using Microsoft Office 2016. However, for student success, it is recommended students use the same version or higher, but those with any version of Microsoft Office 2007 and above will work. Please note, Microsoft Office for the Mac may be slightly different than what is taught in this class, but the overall program will address functionality for both Windows-based & Mac computers.
How Long Do Students Have Access To The Overall Course?
Students have 18 months of access to the recorded course content.
What Happens If My Child Gets Behind In The Class?
In typical situations, students are able to complete the course as scheduled. However, we know that things happen. Even if students fall behind, we encourage them to continue to attend the live online instructor-led sessions. This will allow them to ask questions and interact with the instructor and fellow students. However, if students feel attending / resuming class is not an option, the class can be completed as a self-paced program. When students opt to complete the course self-paced, we encourage them to work with their parents to determine the pace at which to take the class. The course curriculum planner may help in scheduling the completion of the class.
Your Instructor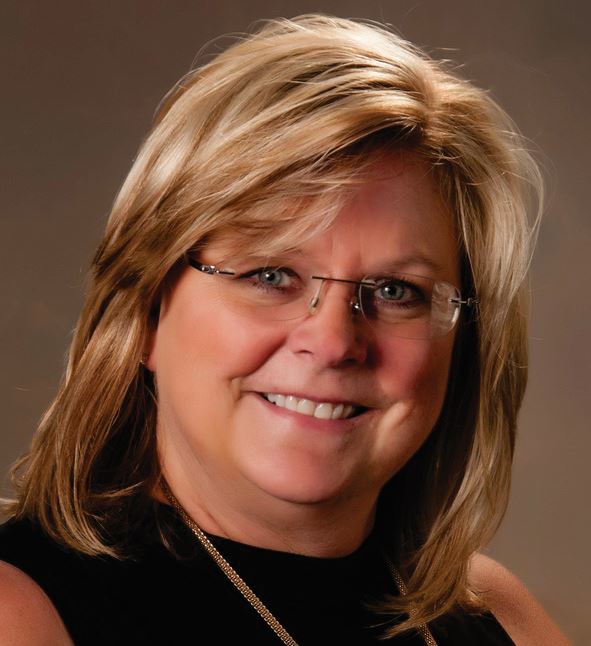 Susan Hale is an award-winning educator, former Corporate America professional trainer, and now homeschooling mom who focuses on providing easy-to-use, professional-looking homeschool record-keeping and transcript tools as well as numerous online interactive self-paced courses.
Susan has a passion for organization and a knack for breaking down big tasks into small, manageable steps that allows her to help reduce the busyness of today's homeschool families. She offers several online computer software, leadership, and business skill classes that target independent-learning in a fun and interactive manner with a goal to ease the need for a parent-taught curriculum.
Susan and her husband of twenty-eight years have three children and are passionate about homeschooling. They live in the south surrounded by family and the wonderful smell of sea air.
Course Curriculum
Welcome & Getting Started
Available in days
days after you enroll
Module 1: Toolbox
Available in days
days after you enroll
Module 1: Introduction To PowerPoint
Available in days
days after you enroll
PowerPoint: Wow Your Crowd!

* Upon enrolling, please CHECK THE BOX TO PERMIT marketing/email communication. This will allow your instructor to send you emails about the course.
Frequently Asked Questions
When does the course start and finish?
The course starts on September 12, 2022, at 10:00 AM Central and completes on November 14, 2022. Students can find the link to the instructor-led classes inside the course. Students have lifetime access to all recorded videos.
How long do I have access to the course?
Once live instructor-led class sessions end, your student will have 18 months of continued access to the recorded sessions - across any and all devices you own.