Preparing People For Success In A Changing World
Programs for your success in today's busy world, offering you tools to increase efficiency, effectiveness, and productivity while targeting whole-life balance and reducing the stress of daily life.
Receive Our Newsletter


Our focus is all about you and preparing you for success in a changing world. Our classes focus to increase efficiency, effectiveness, and productivity while decreasing stress and providing more whole-life balance.




Highly Qualified Educators
We know that learning is easier when you have an excellent teacher. That's why our educators have achieved an advanced degree in their field. Our instructors are passionate about the subjects they teach and bring this enthusiasm into their seminars, online programs, and instructor-led courses.


Convenient Training
Whether you want to have in-person seminars for new staff or online training sessions, we have you covered. We can work with you and your staff on-site or virtually to ensure the best learning environment for your team.




Wide Variety of Courses
Whether you're looking for technical training, a best practices seminar, or a management course, we can help. All of our courses can be customized for your needs to make sure you receive relevant content.


Location
We located in beautiful, lower coastal, Alabama. Feel free to contact us at 251.333.5300 or email [email protected]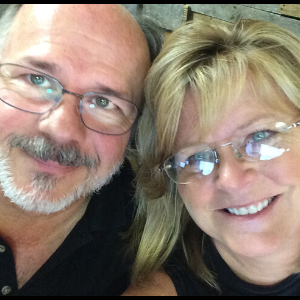 Bob and Susan Hale are the founders of Solution Point. Together, they have won several international and nation training and business awards and are now sharing their love for people and business through Solution Point's quality online programs .
Bob led their instructor-led classroom business in winning several awards based on quality and customer growth and experience. Susan is an award-winning professional trainer who focuses on providing easy-to-use, online interactive self-paced and instructor-led courses.
Their focus is to offer high quality online computer software, leadership, and business skill classes that target easy-to-use independent-learning in a fun and interactive manner.
Bob and Susan have three children and are passionate about...
Preparing People for Success in a Changing World!
Solution Point
Contact Us
Contact us at 251.333.5300
Email us at [email protected]
Solution Point
808 Daphne Ave., Unit 1941
Daphne, AL 36526